Our Team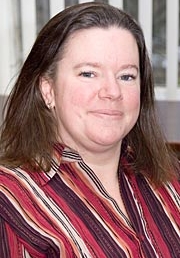 Sarah Shearer,
Client Support Manager
Sarah started her career with Liverpool Victoria in 1991 in their Head Office in London specialising in compliance checking.
She moved to Aberdeen in 1997 and after working in Liverpool Victoria's local office started with McHardy Financial in 1998. Whilst here she has gained extensive experience in both Employee benefits and Personal assurances covering Pensions, Life and Savings and Investments.
Sarah manages the Support team in Aberdeen providing invaluable assistance to our team of Financial Planners. She also ensures that our internal office systems and processes are fully utilised and coordinates the training requirements of our team.
Sarah holds the Certificate in Financial Planning.
sarah.shearer@mchb.co.uk
Aberdeen Office
13 Bon Accord Crescent
Aberdeen AB11 6DE
Telephone: 01224 578250