Our Team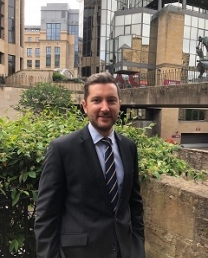 Iain Bryson,
Financial Planner
Iain joined McHardy Financial in June 2018 having left an Edinburgh based long established IFA practice where he was a financial adviser and pension transfer specialist.
Iain specilaises in Lifestyle Financial Planning giving specialist advice and helping you live the life you want both now and in the future.
He works with clients on wealth and retirement financial planning across Central Scotland and down into the Scottish Borders.
Iain lives in Edinburgh but originally hails from Dunfermline. A former soldier he travels back to Fife every second weekend to watch Dunfermline and has recently taken up golf.
iain.bryson@mchb.co.uk
Edinburgh Office
10a Rutland Square
Edinburgh EH1 2AS
Telephone: 0330 1079927