Our Team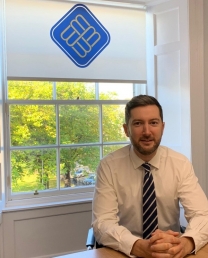 Iain Bryson,
Chartered Financial Planner
Iain joined McHardy Financial in June 2018 having left a long established IFA practice. He has over 10 years financial services experience and is a Chartered Associate of the London Institute of Banking and Finance.
Iain specialises in Lifestyle Financial Planning helping you live the life you want both now and in the future. He works with clients on Wealth and Retirement Financial Planning across Central Scotland and the Scottish Borders.
Iain lives in Edinburgh but is originally from Dunfermline. He supports Dunfermline Athletic and is a keen golfer.
iain.bryson@mchb.co.uk
Edinburgh Office
41 Charlotte Square
Edinburgh EH2 4HQ
Telephone: 0330 1079927