Our Team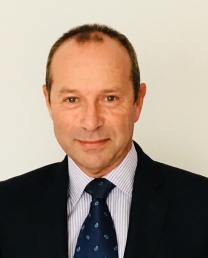 Martin Connolly,
Senior Financial Planner
Martin began working in financial services in 1987 and has been privileged to carry out many different roles within the financial services industry.
Before joining McHardy Financial, he spent almost 4 great years as an IFA in Glasgow and prior to that, 15 years at Standard Life Plc as a Private Client Adviser, Customer Development Manager and National Wealth Manager.
He holds the Diploma in Financial Planning and qualifications in Accounting and Business Management.
Martin says 'Building strong client relationships are very important to me. I focus less on being an 'expert for hire' and much more on being a 'trusted adviser' by providing clients with insight and thought that they have yet to consider. I believe that I am part of a noble profession who are entrusted with the responsibility to help families achieve goals for those they love. It is a formidable responsibility to be entrusted to help clients achieve their lifetime financial goals.
When he is not working, he likes to play golf to relax. Martin is also a musician and still finds time to play some guitar. When he is not playing music, he loves listening to it.
martin.connolly@mchb.co.uk
Edinburgh Office
41 Charlotte Square
Edinburgh EH2 4HQ
Telephone: 0330 1079927