Our Team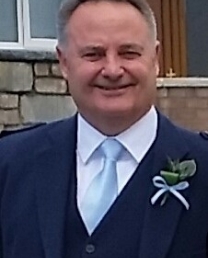 Dave Bryson,
Independent Financial Adviser
Dave is a vastly experienced Adviser having held various advisory roles within the industry. Prior to joining the McHardy team, Dave started as a Financial Consultant with Prudential, before moving into the Banking sector. He then worked in London in a Stockbroker/IFA position, prior to returning to his IFA role in his beloved Scottish Borders.
Doing his best for his clients has always been Dave's prime focus, using his knowledge and experience to help his clients with their specific financial planning needs.
A devoted Husband, Father and Grandfather, he is a "weel-kent" face in the Scottish Borders due to previous rugby exploits and despite his advancing years, likes to keep reasonably fit playing five a side football and golf.
dave.bryson@mchb.co.uk
Galashiels Office
14-18 Island Street
Galashiels TD1 1NU
Telephone: 01896 757 734