Our Team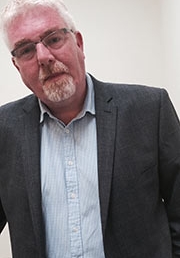 Alan Hardie,
Director and Chartered Financial Planner
Alan is a Director at McHardy Financial who has his main base in our Kirkcaldy office but also works from our Edinburgh and Galashiels offices advising clients across central Scotland . He is a Chartered Financial Planner with over 25 years experience advising both Corporate and Individual clients. Alan joined McHardys in 2015 after 9 years with a National IFA latterly as Regional Sales Director. Prior to this he was Financial Services Director of a regional Brokerage.
Alan enjoys fishing when not working or spending time with family.
alan.hardie@mchb.co.uk
Fife Office
39 Kirk Wynd
Kirkcaldy Fife KY1 1EN
Telephone: 0330 1079927